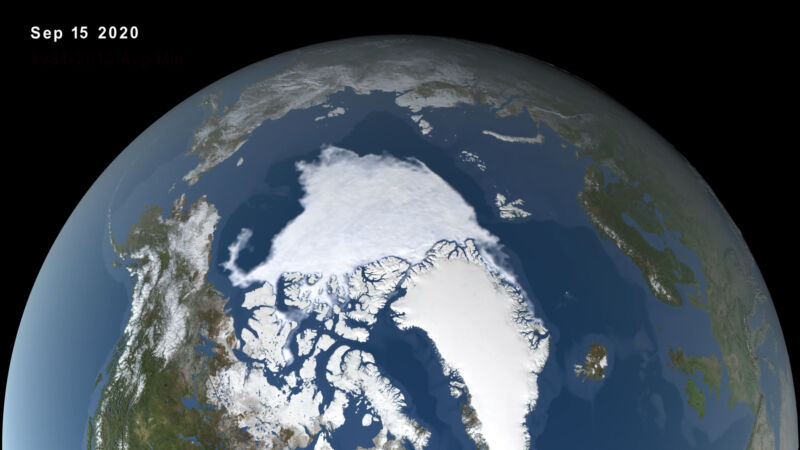 One sign of the transition from summer to fall in the Northern Hemisphere is the annual minimum point in Arctic sea ice extent. Last year tied 2016 and 2007 for second place behind 2012's record-low coverage. But after another warm year on a warming planet, 2020 hit a lower mark and claimed the No.2 spot free and clear.
Sea ice is floating, frozen seawater, and so its melting does not materially contribute to sea level rise, unlike glacial ice on land. Sea ice coverage in both polar regions grows over the winter and shrinks over the summer. In the Arctic, losses bottom out and give way to growth in mid-September. Around this time of year, scientists watch satellite data carefully, waiting for several days of stability or slight growth to call the minimum.
That minimum likely occurred on September 15, according to the National Snow and Ice Data Center. (It's possible that a weird turn of weather could cause the extent to drop again to a lower minimum in the next few days, but this probably wouldn't change the numbers much.) The center put the minimum extent at 3.74 million square kilometers (1.44 million square miles).