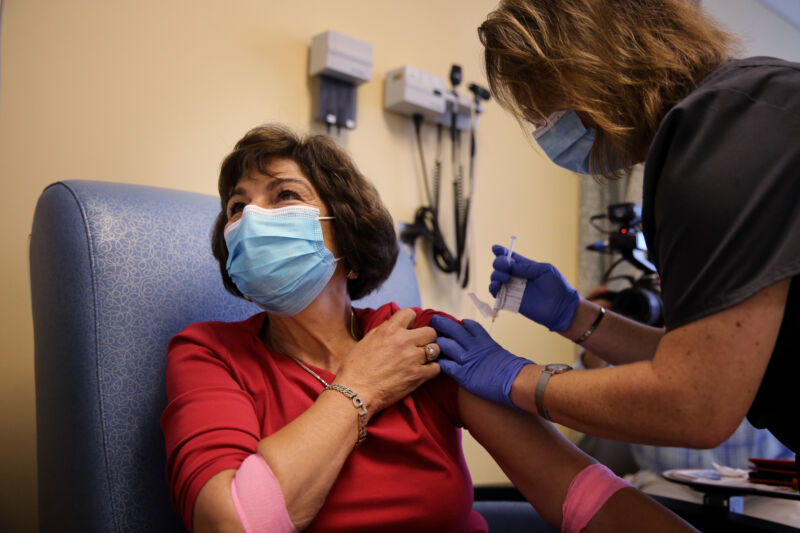 In an extraordinary move Tuesday, nine top pharmaceutical executives made a public pledge that they will not prematurely release a COVID-19 vaccine and that they will only seek federal approval to distribute a vaccine after rigorous ethical and scientific standards are met.
The pledge was signed by the CEOs of AstraZeneca, BioNTech, GlaxoSmithKline, Johnson & Johnson, Merck, Moderna, Novavax, Pfizer, and Sanofi. All of the represented companies are working on a vaccine against COVID-19 and four—AstraZeneca, Moderna, and a joint venture between BioNTech and Pfizer—have vaccines in phase 3 clinical trials.
The vow appears to be a coordinated resistance to pressure from the Trump administration, which is pushing for a rollout of a vaccine by November 1, just before the presidential election. Last week, the Centers for Disease Control and Prevention told states to be ready to start distributing vaccines by November 1.