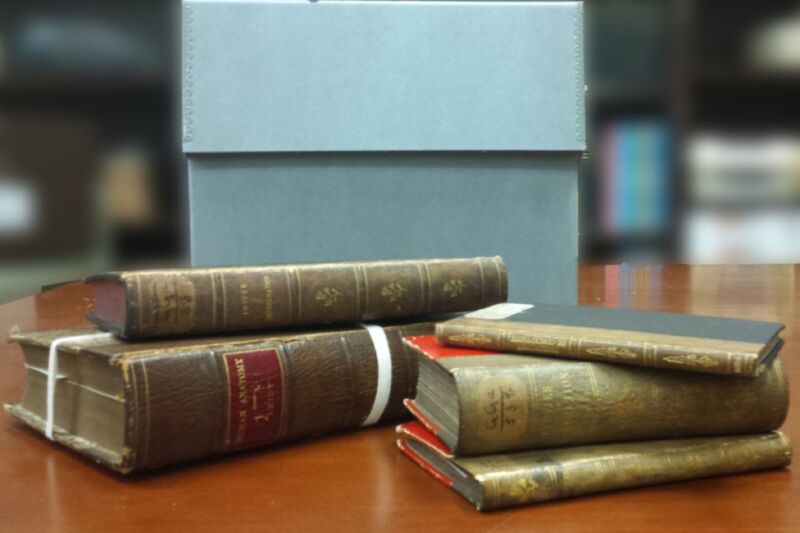 There's rarely time to write about every cool science-y story that comes our way. So this year, we're once again running a special Twelve Days of Christmas series of posts, highlighting one science story that fell through the cracks in 2020, each day from December 25 through January 5. Today: a look at medical librarian Megan Rosenbloom's book, Dark Archives, about tomes bound in human skin.
When you think about medical librarians and rare book specialists, chances are you picture them poring over rare tomes in a dusty archives—and chances are, you wouldn't be wrong. But when Megan Rosenbloom set out to separate fact from fiction on the existence of rare books bound in human skin, her investigations took her to some uncommon places—like an artisanal tannery in upstate New York, where the floor resembled "Mountain Dew with chunks floating in it," and emptying drums of tanning effluvia might just unleash a few floating goat testicles among the mix.
The technical term is "anthropodermic bibliopegy," and Rosenbloom first became fascinated with this macabre practice in 2008, while she was still in library school and working for a medical publisher. While strolling through the vast collection of medical oddities at the famed Mütter Museum of the College of Physicians of Philadelphia, she came upon a glass display case holding an intriguing collection of rare books uncharacteristically displayed with their covers closed. The captions informed her that they had been bound in human skin, along with a leather wallet.