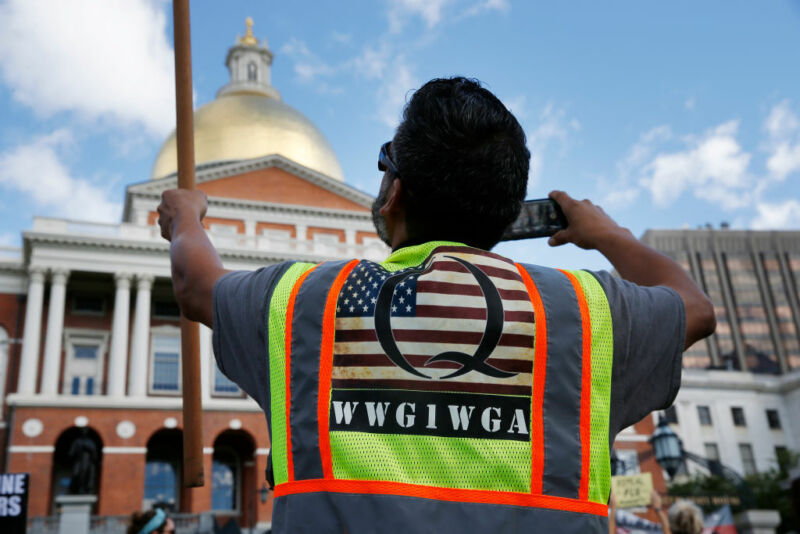 The online phenomenon known as QAnon is evolving beyond its pro-Trump roots and spreading rapidly into new global communities, despite efforts by social media platforms to stamp out the world's most persistent conspiracy theory.
Cryptic posts by the group or individual known as "Q" first began appearing on the imageboard 4chan in 2017, propagating a theory that swiftly gained traction online in which the US president is leading a battle against a "deep state" that wields control over the country.
In July, TikTok blocked several hashtags, while Twitter banned thousands of accounts. Last month, Facebook launched a sweeping crackdown on the movement, including shutting down 790 QAnon-related groups.