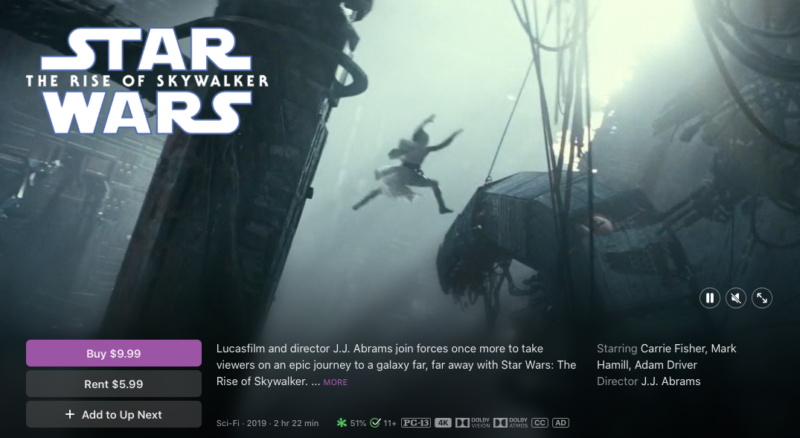 When Apple launched the Apple TV 4K streaming box and first announced support for 4K and HDR in the iTunes movie store back in 2017, it had managed to sign up most major studios. But there was one holdout in terms of offering its catalog in UltraHD: Disney.
For three years, users in Apple's ecosystem had to settle for 1080p HD to watch, say, the Marvel movies or Pixar animated films. Today, it looks like that's changing in the United States, Canada, and the United Kingdom. A plethora of Disney-made films inclusive of numerous Marvel, Star Wars, Pixar, and Walt Disney Studios animated films are available in Apple's storefront in both 4K and Dolby Vision HDR. They also support Dolby Atmos audio.
Examples include Star Wars: Rise of Skywalker and Thor Ragnarok.