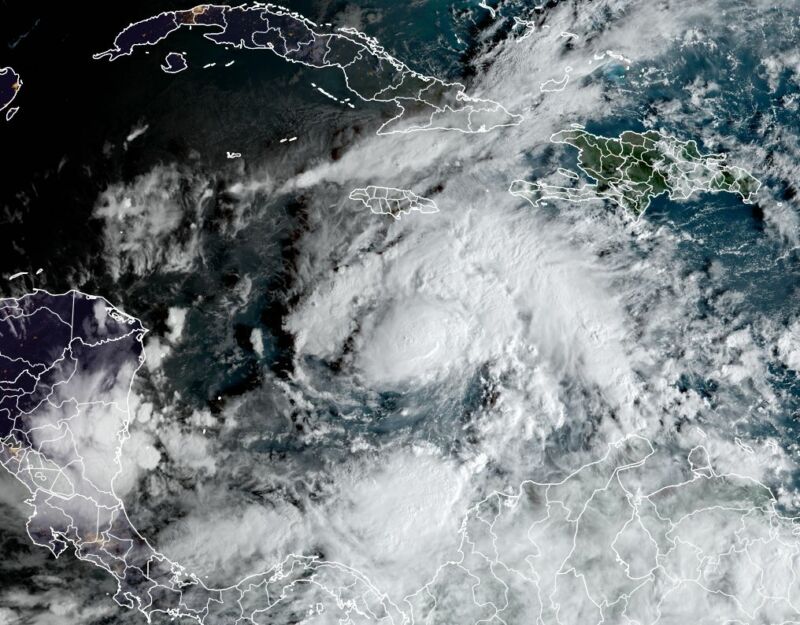 Late on Saturday night, the National Hurricane Center upgraded a tropical depression in the Caribbean Sea to become Tropical Storm Eta.
This is the 28th named storm of the 2020 Atlantic hurricane season, and ties 2005 for the most tropical storms and hurricanes to be recorded in a single season. The Atlantic "basin" covers the Atlantic ocean north of the equator, as well as the Gulf of Mexico and Caribbean Sea.
Eta poses a distinct threat to land. Although the storm's track remains ultimately uncertain, Eta should move somewhat due west for the next few days, likely strengthening to become a hurricane before landfall in Nicaragua by Tuesday evening or Wednesday. As it will be a slow-moving, meandering storm, Eta will produce a prodigious amount of rainfall, with up to 30 inches possible over parts of Nicaragua and Honduras. This will lead to significant flooding, with landslides and swollen rivers.