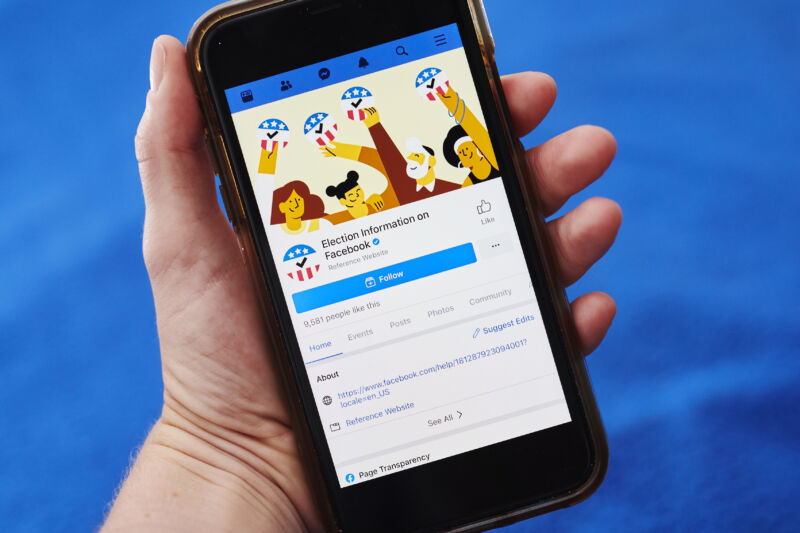 It seems fair to say that, here in the United States, this is an election season unlike any other, with tensions running exceptionally high. Facebook, which through its collection of apps reaches the vast majority of the US population, has again launched a new slew of initiatives to mitigate the harm misinformation on its platforms can cause. Several of these measures are sound ideas, but unfortunately, two of its latest efforts once again amount to waiting until the horse has made it halfway around the world before you shut the barn door.
Facebook explained yesterday in a corporate blog post what its Election Day efforts are going to look like on both Facebook and Instagram. The company has promised for months that it will run real-time fact-checking on and after November 3 to prevent any candidate from declaring victory before a race is actually called, and it showed what that process will look like.
In that post, Facebook also said that although ads are "an important way to express voice," it plans to enact a temporary moratorium on "all social issue, electoral, or political ads in the US" after the polls close on November 3, to "reduce opportunities for confusion or abuse." That stance will put Facebook, at least for the time being, in like with Twitter's position on political ads.