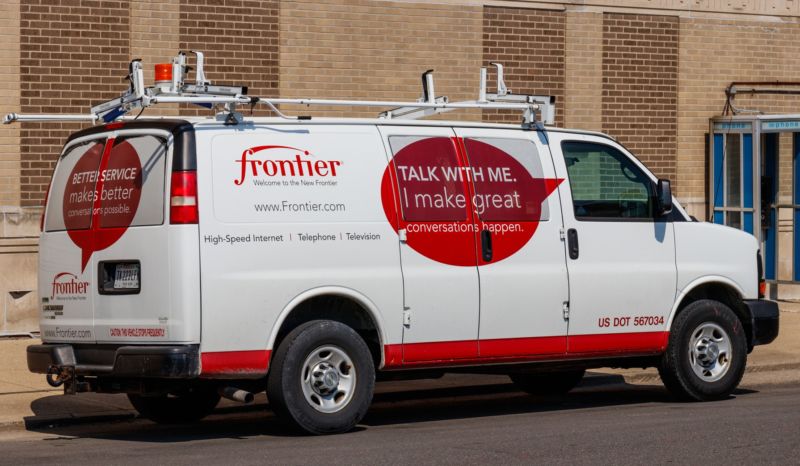 Frontier Communications has agreed to expand its fiber-to-the-premises network and improve its poor service quality as part of a bankruptcy settlement in California. Frontier committed to deploy fiber to 350,000 homes and businesses within six years on a schedule that would require the first 100,000 by the end of 2022, 250,000 by the end of 2024, and the full 350,000 by year-end 2026.
The settlement, filed in late December, is pending approval by the California Public Utilities Commission (CPUC). Frontier agreed to the terms with the Communications Workers of America (CWA), a union that represents Frontier employees; The Utility Reform Network (TURN), a consumer-advocacy group; and Cal Advocates, the public advocate office at CPUC.
To ensure that Frontier doesn't build only in wealthy areas, the 350,000-location deployment must include 150,000 customer locations where Frontier estimates it would receive less than a 20 percent "internal rate of return." For those 150,000 locations, Frontier will have to consult with the CWA, TURN, Cal Advocates, and tribal government leaders "to discuss the potential areas for deployment, including tribal lands and tribal communities," the settlement said.