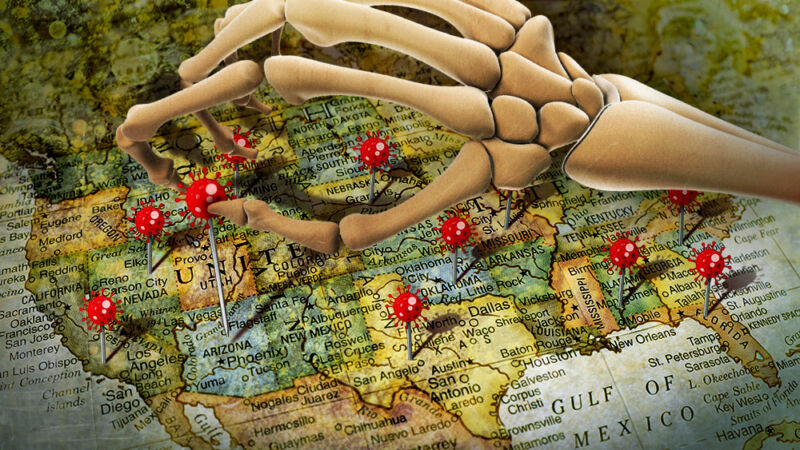 A grim series of articles published today in the Journal of the American Medical Association makes clear just how hard the United States has failed at controlling the ongoing novel coronavirus pandemic—from the country's horrifying death toll to its inability to drag down its shamefully high death rates.
It was already clear that the US has tallied more deaths from the coronavirus than any other country and has one of the highest death rates per capita in the world. But, according to one article in the series, the US is also failing to lower COVID-19 death rates—even as harder-hit countries have managed to learn from early disease peaks and bring their rates down substantially.
For the analysis, researchers Alyssa Bilinski of Harvard and Ezekiel Emanuel of the University of Pennsylvania compared the shifting COVID-19 death rates of 18 high-income countries during three time windows. The idea was to see how death rates changed as countries adopted different public health interventions, especially if they had seen surges in cases early on that boosted their overall death rate during the pandemic. Specifically, Bilinski and Emanuel looked at COVID-19 deaths per 100,000 people starting from February 13, May 10, and June 7, with all three windows ending on September 19.