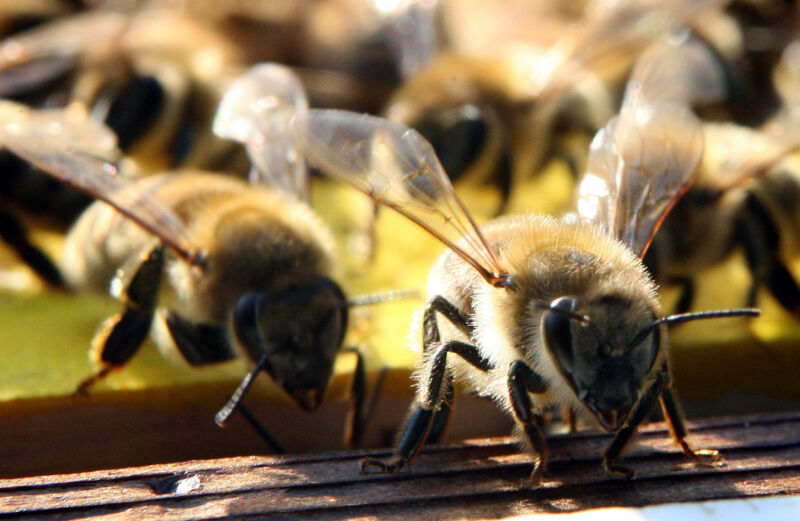 There are precious few things that could truly make 2020 worse than it already is. But a rare bee sting right to the eyeball might be one of them.
Doctors this week published an image of just such an uncommon ocular impaling. The image, appearing in the New England Journal of Medicine, also included a brief report of the patient's condition and recovery. The details confirm that although reading about this horror show of a year may sometimes feel like getting repeatedly stabbed in the peepers, the real thing is actually far more unpleasant.
The patient was a 22-year-old male who showed up at a hospital's emergency department with redness, pain, and decreased vision in his left eye, which had taken a bee sting about an hour earlier. Though the man had 20/20 vision in his right eye, he reported only being able to see hand movements close to his face with his left eye.