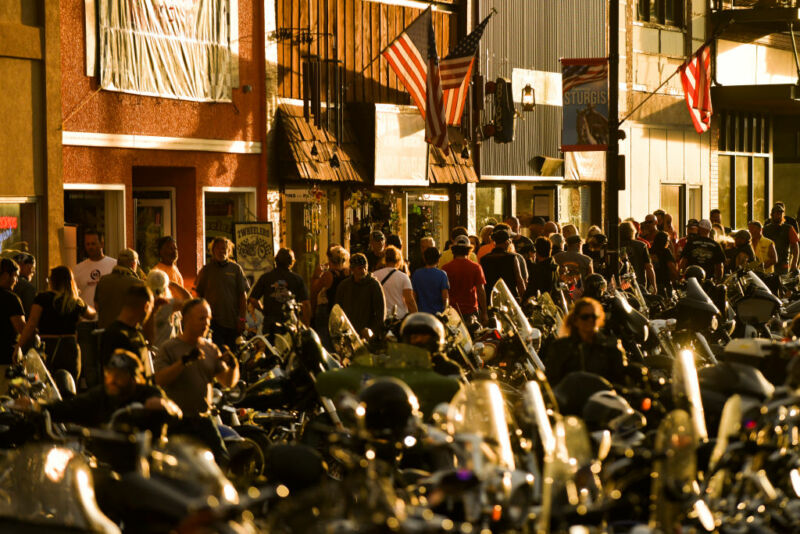 The coronavirus loves a crowd. Put enough warm, susceptible bodies together and it's sure to spread. Scientists have known that since nearly the start of the pandemic, from studying COVID-19 outbreaks aboard the Diamond Princess cruise ship, inside a megachurch in South Korea, at a Champions League soccer match in Italy. Countless other clusters have since been recorded, often seeded by a single contagious individual.
It's the danger of crowds that led the governments of other countries to enact national lockdowns. In the United States, it was more of a patchwork of state and local stay-at-home orders, school closures, and bans on mass gatherings. As scientists have learned more about the specific conditions that can lead to such superspreading events—unmasked people talking, singing, or exercising inside poorly ventilated indoor spaces—that's made it possible, in theory, to fine-tune these disease-containment strategies and to ease up on the most dramatic restrictions and focus on the policies that do the most to stem the spread of the virus.
But people also love a crowd. And over the late spring and summer, a number of mass gatherings—often anxiously watched by the media, health care professionals, and worried neighbors—became real-life experiments in what happens when you put people together in the COVID-19 era. The events ranged from the apolitical (spring break, summer camp, back-to-school) to the politically supercharged (President Trump's Tulsa rally, "reopen" protests, anti-police brutality protests, and ongoing demonstrations in Portland against the use of federal agents). Each one tested different variables—masks versus no masks, indoors versus outdoors—but all elicited an opportunity to study the same questions: How many people would get sick as a result, how many would die, and who would bear the cost of the health care bill?