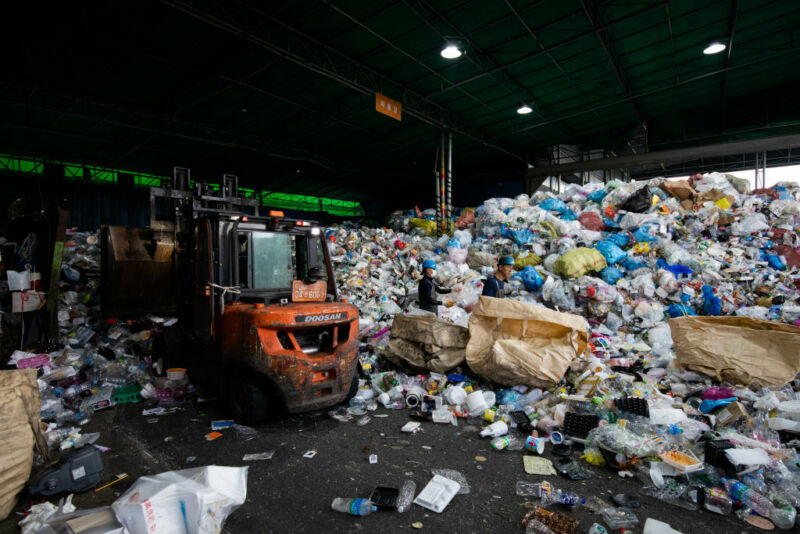 A few years back, it looked like plastic recycling was set to become a key part of a sustainable future. Then, the price of fossil fuels plunged, making it cheaper to manufacture new plastics. Then China essentially stopped importing recycled plastics for use in manufacturing. With that, the bottom dropped out of plastic recycling, and the best thing you could say for most plastics is that they sequestered the carbon they were made of.
The absence of a market for recycled plastics, however, has also inspired researchers to look at other ways of using them. Two papers this week have looked into processes that enable "upcycling," or converting the plastics into materials that can be more valuable than the freshly made plastics themselves.
Make me some nanotubes
The first paper, done by an international collaboration, actually obtained the plastics it tested from a supermarket chain, so we know it works on relevant materials. The upcycling it describes also has the advantage of working with very cheap, iron-based catalysts. Normally, to break down plastics, catalysts and the plastics are heated together. But in this case, the researchers simply mixed the catalyst and ground up plastics and heated the iron using microwaves.