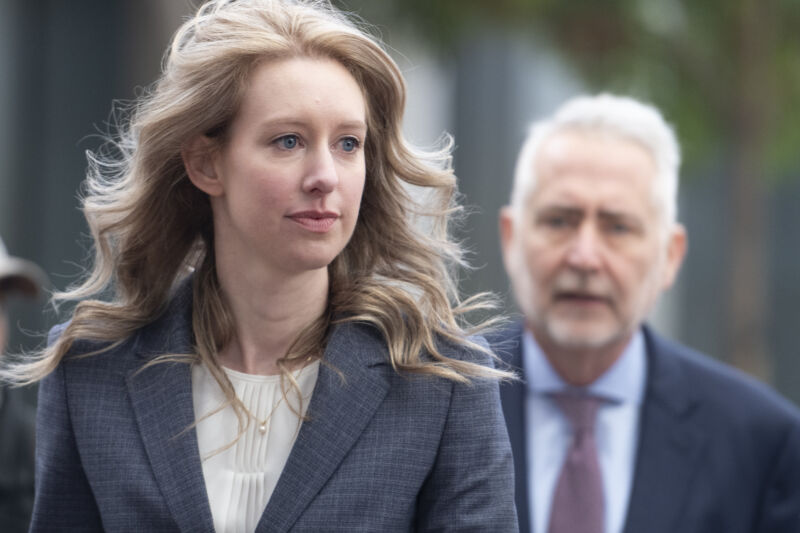 Elizabeth Holmes—the disgraced founder and ex-CEO of the now-defunct blood-testing startup, Theranos—may use a mental condition as a defense against a slew of federal fraud charges, according to a court document filed this week.
Holmes and Theranos' former president Ramesh "Sunny" Balwani were charged in June 2018 with nine counts of wire fraud and two counts of conspiracy to commit wire fraud. Federal prosecutors allege the pair—who were romantically involved during the alleged crimes—engaged in conspiracy to defraud Theranos investors out of more than $100 million and defraud doctors and patients into falsely believing the company's faulty blood-testing technology could reliably perform accurate health tests with just drops of blood from a finger-prick.
According to the court document filed this week, Holmes—who is now being tried separately from Balwani—notified the court last December that she plans to submit "expert evidence relating to a mental disease or defect or any other mental condition" that has bearing on the issue of guilt. The expert providing such evidence was named in the document as psychologist Mindy Mechanic, of California State University, Fullerton.