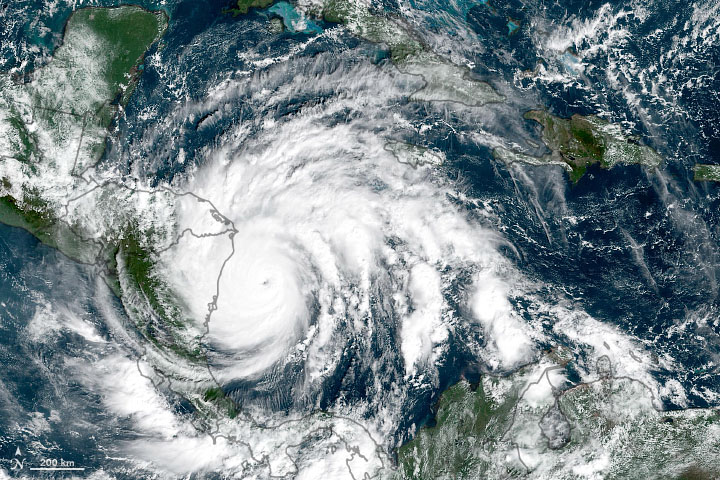 This year's unrelenting hurricane season is still rolling, and Monday evening saw Hurricane Iota make landfall in Nicaragua as a Category 4 storm. Despite the official end of the Atlantic hurricane season being less than two weeks away, Iota actually became the strongest hurricane of the year when it reached Category 5 on Monday morning.
This is the first November on record to see two major (Category 3+) hurricanes, and it's the latest any storm has hit Category 5. The only other November category 5 occurred in 1932, and that was in the first week of the month. Iota is the 30th named storm of 2020—also a record. Once the list of 21 storm names for the year is exhausted, subsequent storms are simply designated by Greek letters.
Here's how 2020 Atlantic #hurricane season ranks so far with other seasons in satellite era (since 1966) and with long-term average. Record-setting for named storms, 2nd for hurricanes & major hurricanes, 3rd for named storm days, 6th for Accumulated Cyclone Energy. #Iota pic.twitter.com/cjBlIIz5JP

— Philip Klotzbach (@philklotzbach) November 17, 2020
Iota made landfall near Puerto Cabezas in Nicaragua, bringing 155 mile-per-hour winds, rain, and storm surge. Unbelievably, this was just 15 miles south of the location Hurricane Eta made landfall (also as a Category 4) on November 3. This means many people who evacuated for Eta hadn't even returned yet, but those who had were forced to evacuate again—amidst a pandemic.