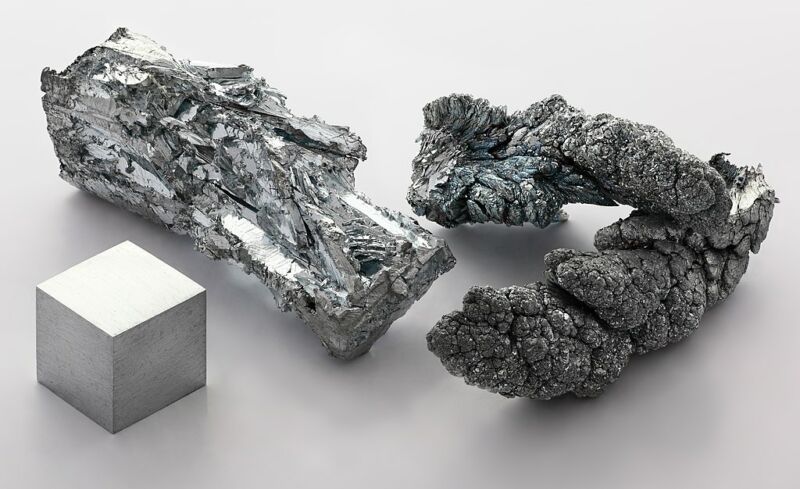 Most of the disposable batteries you'll come across are technically termed alkaline batteries. They work at high pH and typically use zinc as the charge carrier. Zinc is great because it's very cheap, can be used to make one of the two electrodes, and, in the right context, allows the use of air at the other electrode. These latter two items simplify the battery, allowing it to be more compact and lighter weight—so far, attempts to do similar things with lithium batteries have come up short.
The problem with all of this is that the batteries are disposable for a good reason: the chemistry of discharging doesn't really allow things to work in reverse. Carbon dioxide from the air reacts with the electrolyte, forming carbonates that block one electrode. And the zinc doesn't re-deposit neatly on the electrode it came from, instead creating spiky structures called dendrites that can short out the battery.
Now, an international team has figured out how to make zinc batteries rechargeable. The answer, it seems, involves getting rid of the alkaline electrolyte that gave the batteries their name.