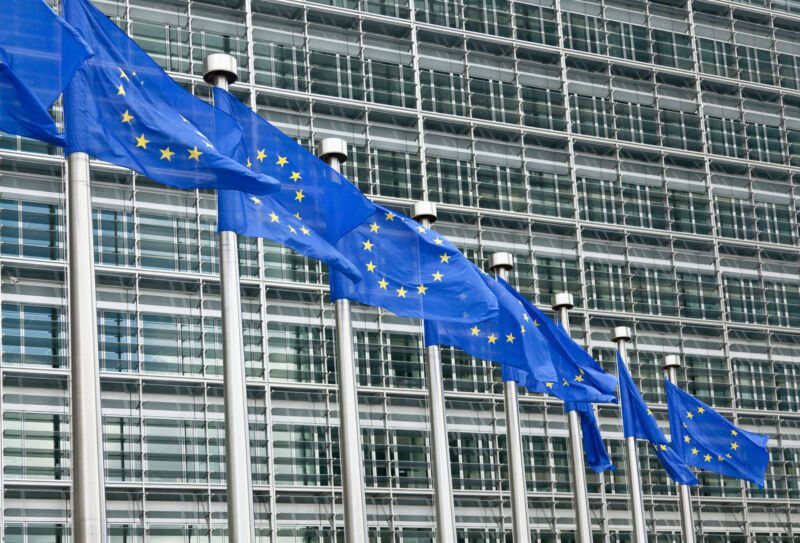 European regulators once again have the behavior of the biggest US tech companies—Amazon, Apple, Facebook, and Google among them—squarely in their sights as they move forward with a proposal to reform how digital marketplaces and data sharing operate.
An early draft of the Digital Services Act, under consideration by the European Parliament, would not only require tech forms to share data with smaller rivals but would also limit the ways companies can use customer data they've already collected, the Financial Times was first to report.
Under the proposal, tech firms with the potential to act as gatekeepers "shall not pre-install exclusively their own applications nor require from any third-party operating system developers or hardware manufacturers to pre-install exclusively gatekeepers' own application," according to Reuters. The draft also mandates that gatekeeper companies will also not be permitted to use data collected on their platforms to target users unless that data is also shared with rival firms.