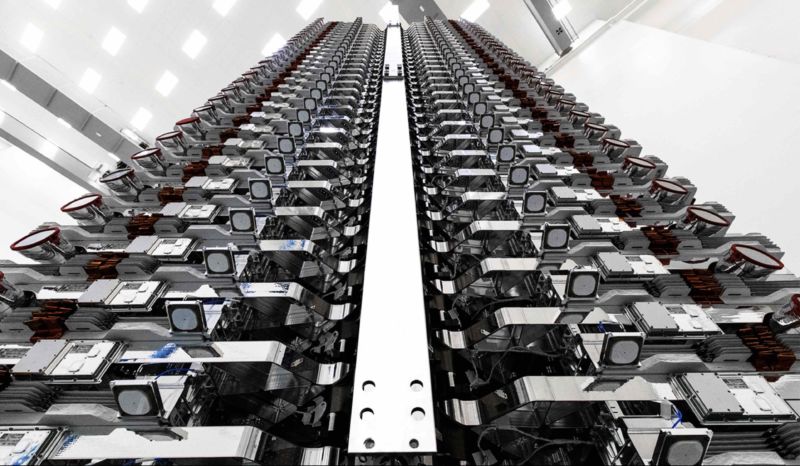 SpaceX's Starlink broadband has been available in a limited beta for the past few months, and SpaceX has now launched enough satellites for a public beta that will be available to more customers. However, the newly launched satellites aren't in position yet, and SpaceX hasn't revealed an exact availability date.
After yesterday's launch of 60 Starlink satellites, SpaceX CEO Elon Musk wrote on Twitter that "[o]nce these satellites reach their target position, we will be able to roll out a fairly wide public beta in northern US & hopefully southern Canada. Other countries to follow as soon as we receive regulatory approval."
Musk did not say when the satellites will reach their target position. SpaceX has over 700 satellites in orbit after yesterday's launch.