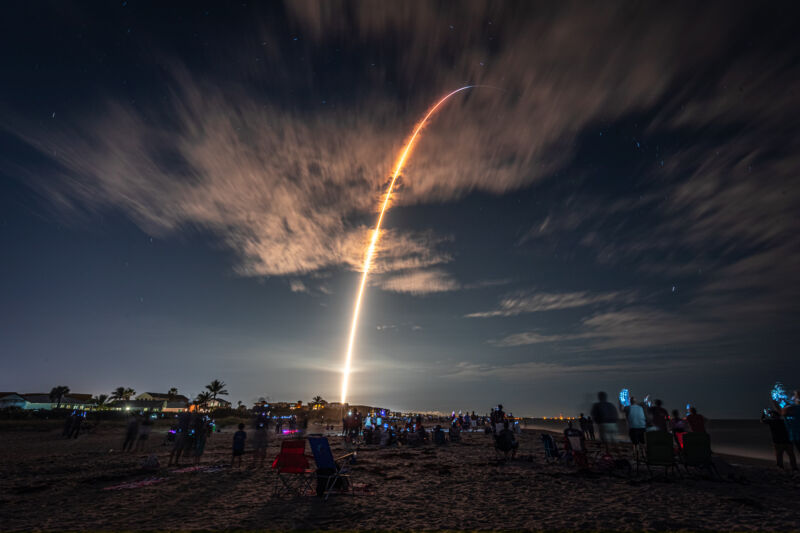 A skinny black-and-white rocket streaked skyward on Sunday evening, climbing into Florida's darkening twilight skies. Its nine engines burned brightly as the Falcon booster pushed a spacecraft carrying four astronauts toward orbit.
And soon, they were there.
By all appearances, SpaceX's first operational Crew Dragon flight started off successfully, sailing smoothly through the arduous ascent phase of the mission. A couple of hours after launch, SpaceX engineers were troubleshooting an issue with heaters on fuel lines leading to the spacecraft's Draco engines. But this will likely be solved, and on Monday night an hour before midnight, Florida time, the crew—NASA astronauts Michael Hopkins, Shannon Walker, and Victor Glover; and Japanese astronaut Soichi Noguchi—should dock with the International Space Station.