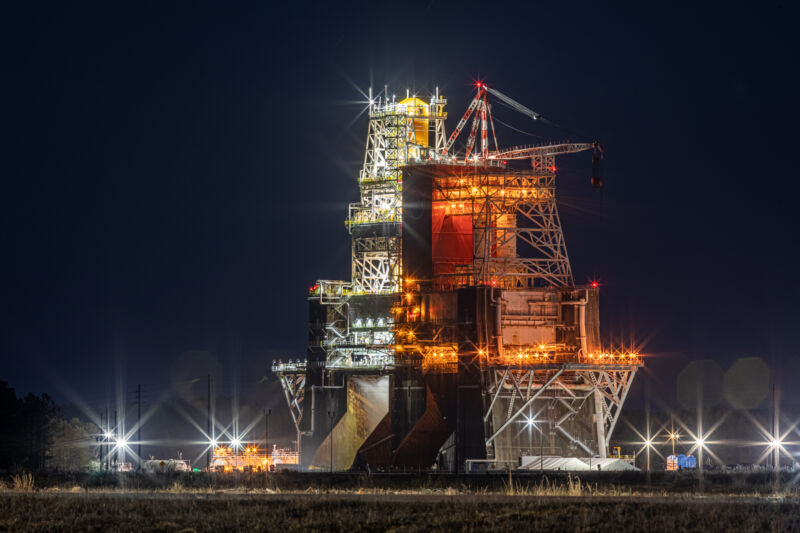 Nearly two years ago, then-Vice President Mike Pence delivered the most consequential space policy speech of his tenure in office. During a National Space Council meeting at Marshall Space Flight Center in Alabama, Pence laid out the Trump administration's plans to land humans on the Moon by the year 2024.
"We must redouble our efforts here in Huntsville and throughout this program," said Pence, speaking to engineers leading development of NASA's Space Launch System rocket. "We must accelerate the SLS program to meet this objective. But know this: The president has directed NASA and Administrator Jim Bridenstine to accomplish this goal by any means necessary."
At the time, NASA engineers at Marshall told Pence they were confident the SLS rocket would make its debut flight in 2020, setting up a schedule to allow astronauts to return to the Moon by 2024. Even so, Pence maintained he was not committed to any single rocket or contractor. The Moon was the goal—not the means of reaching it.