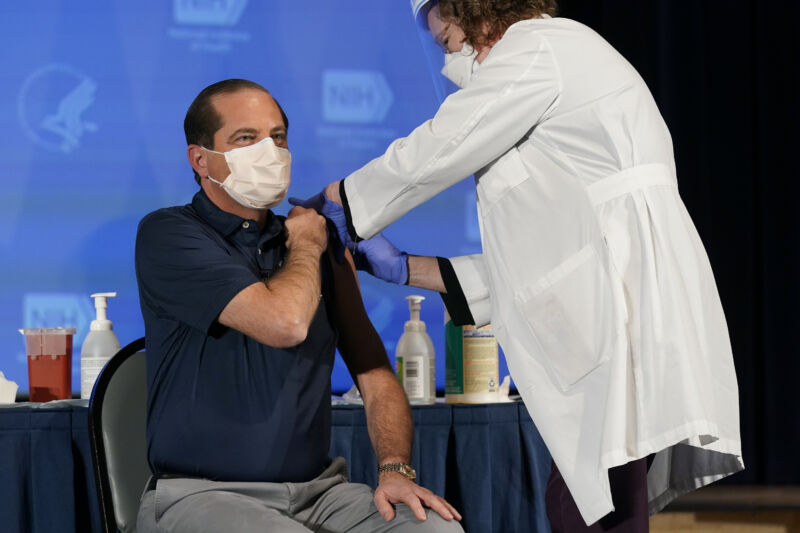 The Trump administration announced Tuesday, January 12, that it would begin shipping reserved vaccine supplies, raising hopes that states may see their vaccine supply potentially double as they work to accelerate the sluggish immunization campaign. But according to a report by The Washington Post, that promised vaccine stockpile doesn't actually exist—it was already shipped out—and the limited vaccine supply available to states will remain as it is for now.
The news has not only left state health officials angry and confused by the false promises, they're also left scrambling to sort out distribution changes. In addition to claiming they would release the (non-existent) stockpile, Trump administration officials told states to expand access to vaccines—now allowing anyone over age 65 to get vaccinated and people under 65 who have a documented underlying health condition that makes them more vulnerable to COVID-19.
The expanded eligibility covers around 152 million people in the US. But administration officials had previously estimated that it wouldn't be until the end of March before they would have 200 million doses—enough to vaccinate only 100 million people—as STAT noted earlier.