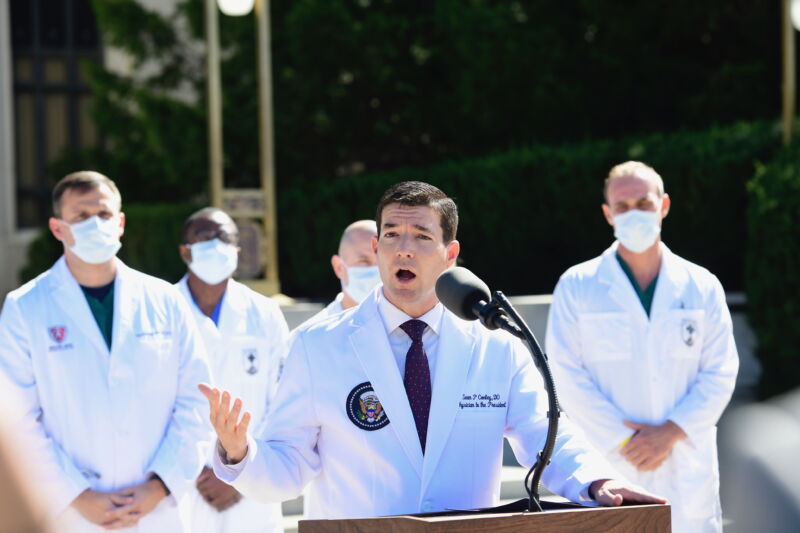 In a short briefing Saturday morning, White House physician Sean Conley raised more questions than answers in regards to President Donald Trump's condition and the course of his infection with the novel coronavirus, SARS-CoV-2.
Though Conley opened the briefing by saying that Trump is doing "very well," the doctor was evasive when asked about basic medical care questions, such as if the president has received supplemental oxygen at any point, how high his fever has been, and when he last tested negative for the virus.
Conley also made the startling revelation that Trump first tested positive for the coronavirus 72 hours earlier.