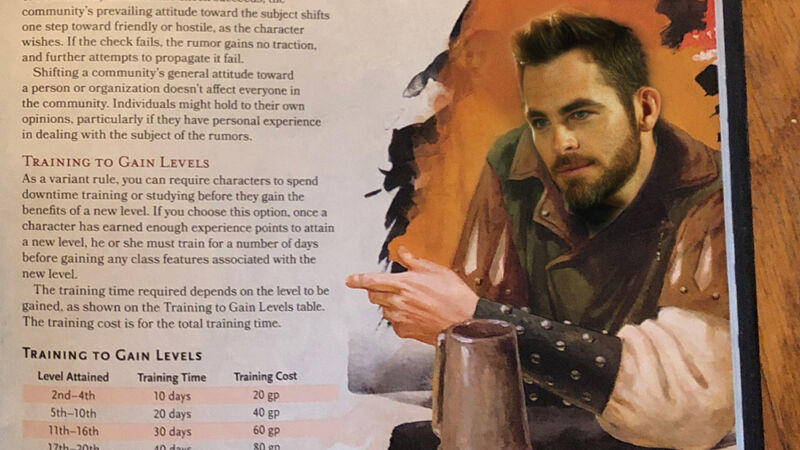 The next Dungeons & Dragons film appears to still be alive—and has rolled a crit on its first major casting decision, ahead of plans to finally start filming early next year.
According to Deadline, the combined powers at Paramount Pictures and D&D owner Hasbro have landed Chris Pine (Wonder Woman, Star Trek) for the film's lead role. This follows reports from 2019 that a solid writer-director duo was attached to the project: Jonathan Goldstein and John Francis Daley, who co-directed the surprisingly solid dark comedy Game Night (which revolves around Hasbro board games, but in a far-from-family-friendly way) and co-wrote the Ars-approved film Spider-Man: Homecoming.
If Daley's name rings a nerdy bell, that might be because one of his breakout acting roles—on NBC's short-lived, critically acclaimed Freaks & Geeks—included one of TV's all-time best takes on Dungeons & Dragons. In a pop-culture era when D&D references were usually derogatory or one-note, Freaks & Geeks' D&D episode took special care to frame the game accurately and amusingly—and it showed how ridiculous ideas like "Carlos the Dwarf" fit perfectly into Wizards of the Coast's classic tabletop series.