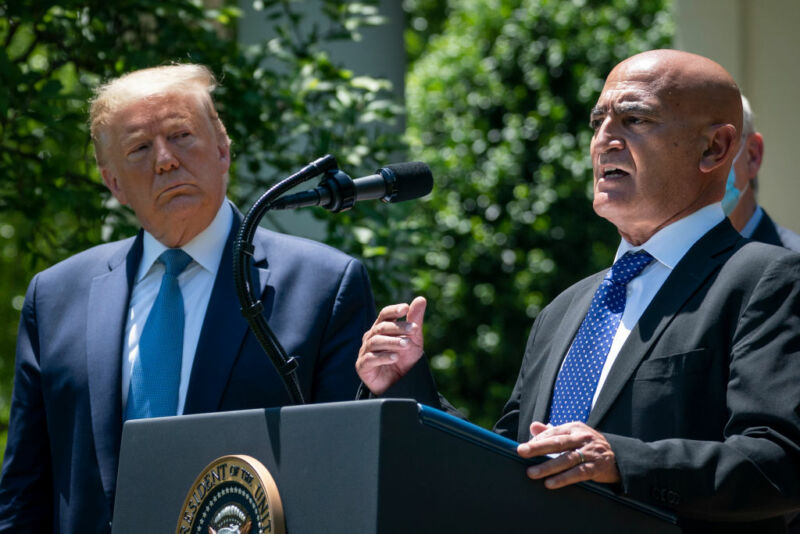 The head of Donald Trump's flagship vaccine project has called on the White House to allow Operation Warp Speed to make contact with Joe Biden's transition team, warning that interrupting its work would put thousands of lives at risk.
Moncef Slaoui, a veteran pharmaceuticals executive who was appointed by Mr. Trump to accelerate the hunt for a vaccine, told the Financial Times he wanted to make sure his project continued operating without impediment during the transfer of power.
The comments from Mr. Slaoui, whose project is overseeing the development of five potential vaccines, come as the president faces pressure to concede defeat and allow a transition to the Biden administration to begin.