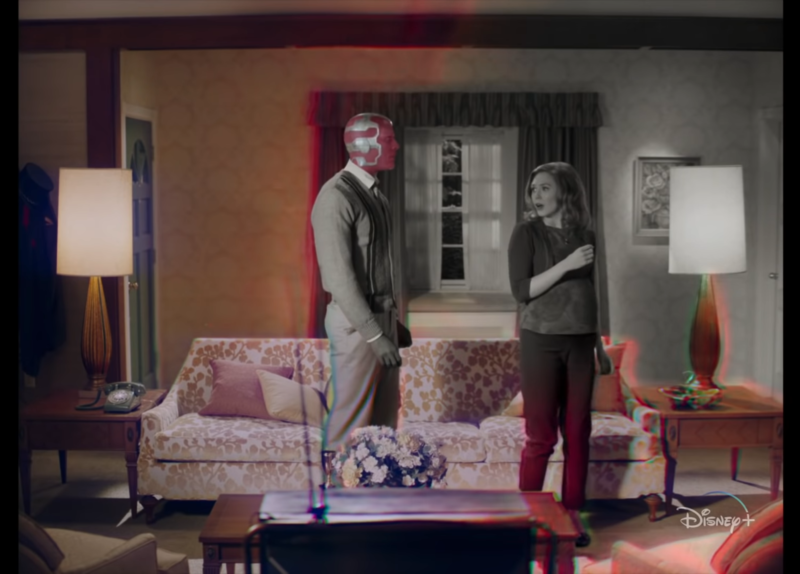 The modern era of Marvel Comics television has been a jumpy one, with ABC and Netflix dividing-and-conquering based on available comic series, exclusivity deals, and otherwise trying not to step on Marvel Studios' gargantuan toes. Fans got some fascinating television out of the process, but those network deals eventually fizzled—perhaps not coincidentally, right around the time that the Disney corporate umbrella began plotting its own content-filled streaming service.
As a result, today's premiere of Wandavision on Disney+ is far from the first TV series with clear links to the Marvel Cinematic Universe. But it's definitely the clearest one yet. Take two major actors from repeat MCU films, slap them into the first-ever TV series that opens with a Marvel Studios logo, and you've got yourself one massive statement of intent.
As if that weren't gutsy enough, Wandavision goes further in terms of ambition with a two-part series premiere that will befuddle fans and outsiders alike. After over a year of squint-worthy reveals, with hints of black-and-white TV throwbacks and superhero-filled intrigue, we have 65 minutes of goofiness, dread, and a sense that this weird series is only going to get weirder.