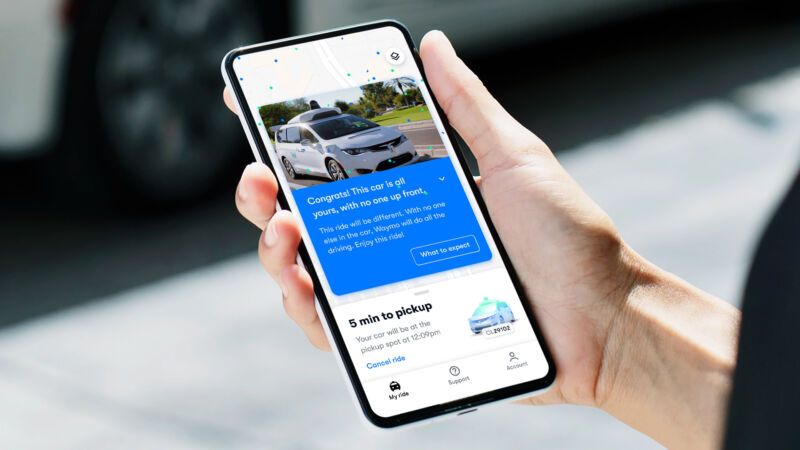 After covering Waymo for several years, I've learned to take the company's announcements with a grain of salt.
In 2018, for example, Waymo said it would launch a fully driverless commercial service by the end of the year. Waymo did release a service called Waymo One in December 2018, but it came with a couple of huge asterisks: every vehicle had a safety driver, and the service was only open to a small group of people.
But today Waymo finally seems to be launching the taxi service it promised two years ago: one that's fully driverless and open to the public. Waymo told Ars that the service will initially operate in a 50-square-mile area in the Phoenix suburbs of Chandler, Tempe, and Mesa.