Presently sponsored by: NordVPN — an even faster VPN connection. Now powered by NordLynx, a WireGuard-based tunneling solution.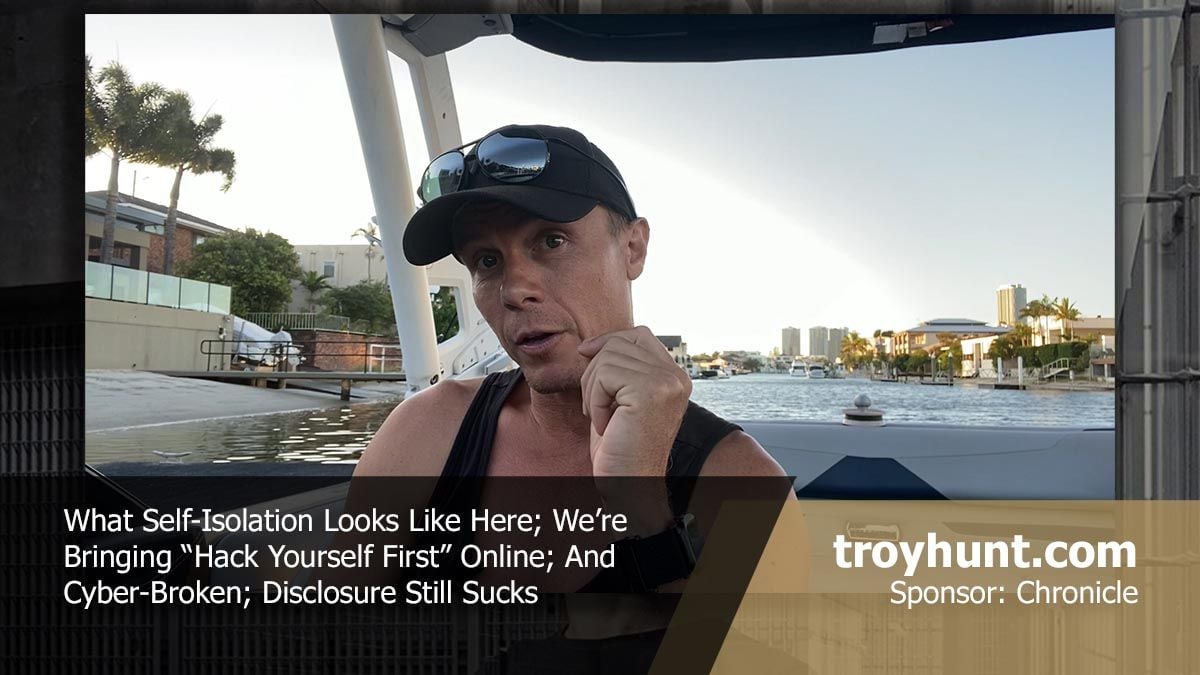 Geez, where do I even begin? I honestly wasn't sure, then I could hear the kids playing in the background whilst I was setting up and per the video thought "yeah, stuff it, I'll leave that in" because as messed up as a bunch of stuff is, life goes on. And that's where I really wanted to start this week - what life looks like today. As I say in the video, it's paradoxical because it's all (mostly) very normal here, but it's painful to watch what's happening to friends around the world. It's also painful to watch what's happening to many friends here because although we're not (yet) in the same position as many other countries, businesses are suffering massively.
But in the crisis is opportunity and we can all find little bits of that here and there. Scott and I are running our workshops remotely which we've done many times before, but this is the first time the public has been able to sign up (for a fraction of the usual price too, I might add), plus we're doing our favourite talk as a free for all on Monday which to be honest, I'm really looking forward to. And then, amidst all the virus craziness, there's still all the usual shenanigans around data breaches and how they're disclosed. Whatever your isolation may look like today, I hope that you can find the opportunity within that, make the best of a crazy situation and come out the other side stronger.
References