Presently sponsored by: NordVPN — an even faster VPN connection. Now powered by NordLynx, a WireGuard-based tunneling solution.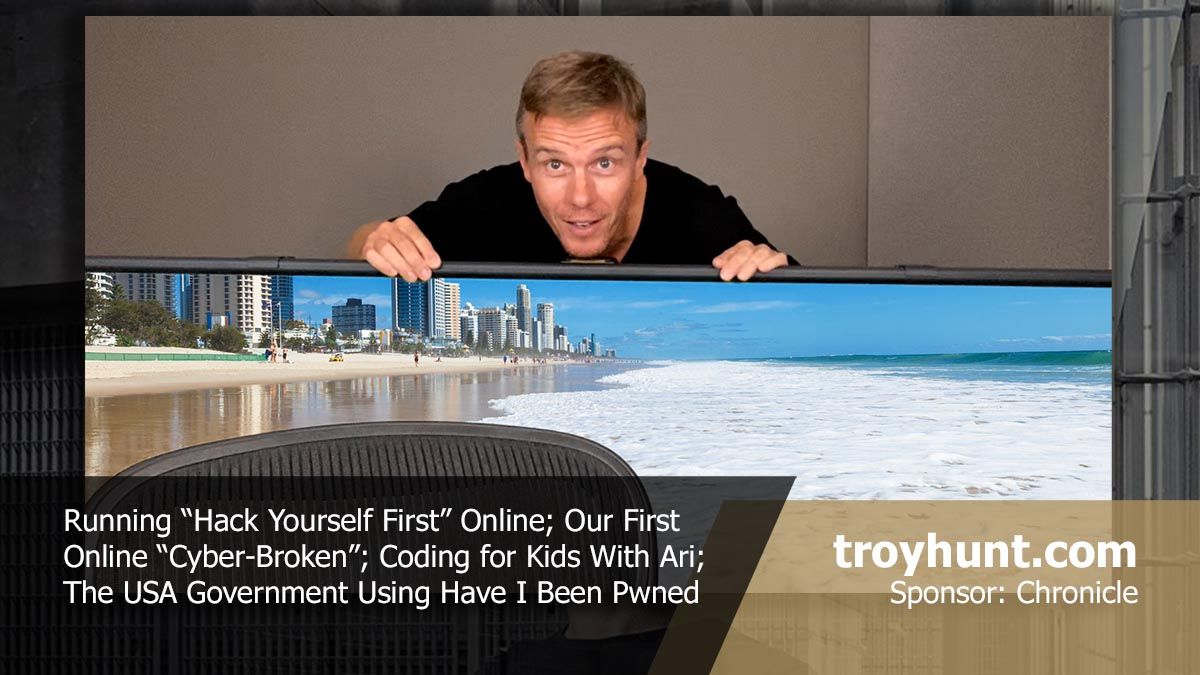 This has been an absolutely flat-out week between running almost 3 hours of our free Cyber-Broken talk with Scott Helme, doing an hour of code with Ari each day (and helping get up to speed with remote schooling) then running our Hack Yourself First workshop on Aussie time zones the last couple of days. But, especially given the current circumstances, I'm pretty happy with the result ?
This week's update covers those events plus the onboarding of the USA government onto HIBP, an announcement I was very happy to make this week! Oh - and about the green screen - I don't know whether I'll stick with this for future weekly updates or not, I'm just enjoying the novelty factor for the moment ?
References